5 Best Mechanical Mods for Beginners
Vape mods are bigger and better versions of vape pens/e-cigarettes designed for powerful atomizers in the market. They have enhanced features compared to a vape pen such as a bigger battery and an advanced mechanism. Vapers choose either vape pens or mods based on personal preferences as some of them are looking for an enhanced experience in vaping.
What is a Mechanical Mod?
For those wondering what exactly is a mechanical mod, its nothing but a basic circuit without any chips or circuits. In the case of a mechanical mod, the circuit simply connects the battery to the atomizer and when the fire switch is pressed, the circuit is completed.
Who can choose Mechanical Mods?
Anyone who needs a customized vaping experience that normally regulated mods can't offer can opt for a mechanical mod.
They are very serviceable compared to other vape mods.
It is easy to replace broken parts and buy a replacement
No complex mechanics involved and can be long-lasting. Hence it is economical and easy to own and can be preferred by those who want an economical vape.
Top 5 Mechanical Mods for Beginners
Phantom Mod by Wotofo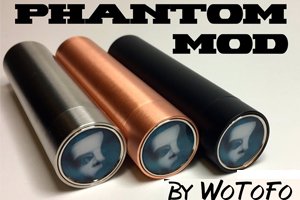 Buy Now
Phantom is an authentic mod from the house of Wotofo. It is a sleek mechanical mod specifically designed for long-pin atomizers. It has dual top caps for hybrid connections and a pair of 24k gold-plated springs which are adjustable for easy throw adjustment.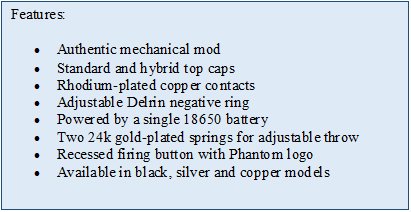 Munstro by 2Puffs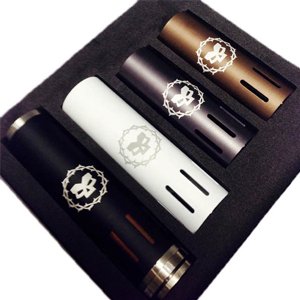 Buy Now
This is the most expensive mechanical mod among the list but you get 3 mods for the price. It contains a Marine Brass 18650 tube and a copper tube with a stainless steel 18490 304 tube. Included are a drip tip and display stand.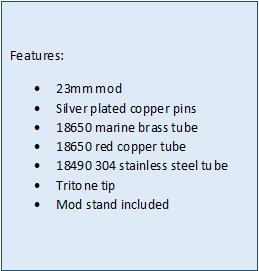 Genuine Youde™ UDT-V10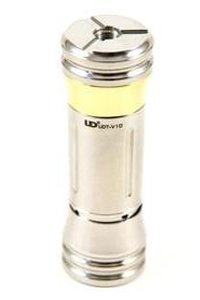 Buy Now
Youde's considered a number 1 e-cigarette company. The Youde UD-V10 Mechanical Mod has been loved by vapers around the world. It is a small piece, at 2.1 inches tall and is extremely easy to carry. It uses a single 18350 battery and is very attractive. It has a high-grade stainless steel body which is accentuated by a brass ring located around the top portion of the device.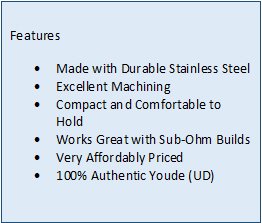 WismecReuleaux Rx Machina Kit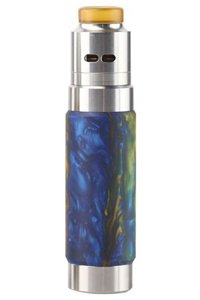 Buy Now
This mechanical mod features a resin tube and a fire button and the user can replace a battery more conveniently. There are interchangeable tubes and the kit is powered by a 18650 and 20700 battery cell. The use of the 20700 battery greatly improves performance. The RDA has a bottom airflow system for a great vaping experience.
GP Custom Akuma V2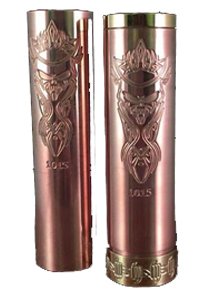 Buy Now
The Akuma V2 is known for its stunning appearance and superior build quality. It gives exceptional performance and includes three tubes. The top cap and tubes are all decorated with intricate laser engravings. The top cap and ring are made of Australian brass and copper contacts are silver-plated for conductivity.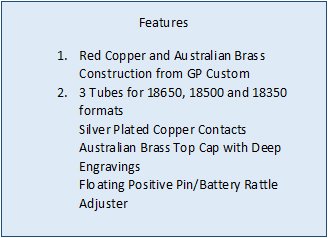 Points to remember when choosing a Mechanical Mod
Always ensure there is a lock for the firing button. It ensures you don't forget that your mod is firing continuously.
Check for air- holes in the mod. Blow into it and check from the connection end. Ensure you do this with the firing pin in locked and unlocked mode.
Air holes (aka vents) are important to let gases escape your mod if the battery is compromised.
Ensure your batteries aren't overcharged or undercharged. If too many amps are drawn from your battery it could compromise on safety.
Be aware of the mod's temperature during use. Any part of it heating up needs to be resolved to avoid accidents.
Get more stuff like this
Subscribe and get Access to receive Freebies
Thank you for subscribing.
Something went wrong.