Top 5 Pre-Filled Cartomizers with High Performance
A cartomizer is an important component in a vaping device. It is quite similar to the atomizer. The difference lies in the heating coils, cartomizers have polyfill wrapped around heating coils. This polyfill has dual benefits it gives great vapor and also soaks the e-juice and allows for a greater vape strength and vape time. With cartomizers, an e-cigarette works much better. Cartomizers can be found in two types-prefilled and refillable. Prefilled cartomizers are more preferred as they are readily usable and come with good nicotine content.
Benefits of a pre-filled Cartomizer
No leakages of vape juice
No problems while vaping
Can be used as disposable ones
Better vape strength
Costs much lesser than other products
It holds more e-juice than an atomizer
Ready to use and convenient
Though pre-filled, it can be refilled again. This makes it more users friendly.
What are the Top 5 pre-filled Cartomizers with high performance?
Halo G6 prefilled Cartomizers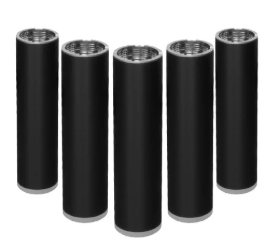 Buy Now
These cartomizers are ready to vape and come in multiple flavors. It is easy to use and features many popular flavors of Halo. It is of 35.5 mm length and has a cartomizer capacity of 1 ml. It is a polyfill cartomizer interior and has a soft cap. There is no cartomizer warranty though. They are reasonably priced and are hassle-free. It is convenient and has great vape strength. It does not warrant any leakages
Jac Vapor Cherry Cartomizers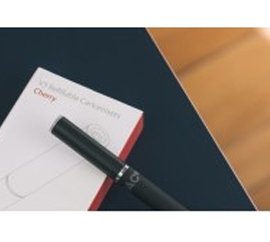 Buy Now
This is a prefilled cartomizer which can even be refilled. It has fruit flavors which work with V3i batteries. It is prefilled with 50/50: PG/VG. They have a wide range of carts. They are available in 2 amazing colors and is in nicotine strengths of 0mg,6mg,12mg, and 18mg. It has a long life cycle and works with a replaceable coil. It is also easily rebuildable.
KangerTech KR808D-1 prefilled Cartomizer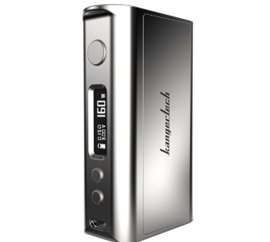 Buy Now
This is a metal cartomizer that resembles a traditional cigarette in appearance. This cartomizer has good coils and a polyfill which is soaked in e-juice. It comes with 4 pre-filled flavors and has a good weight of nicotine strength. The polyfill distributes the liquid inside and activates it. It works uniquely.
Boge 510 prefilled Cartomizer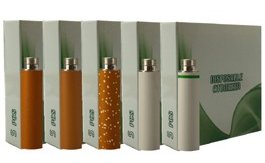 Buy Now
This cartomizer will suit every device and work nicely on all of them. It is black and labeled well about the strength and flavor. It has a rubber cap for easy refilling. One can use these prefilled ones either by themselves or afterward by refilling. The product is usable and works well with all devices especially Boge.
LeCig D1 Cuba Pre filled 5 pack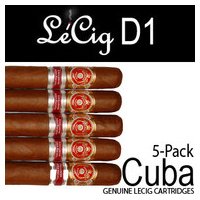 Buy Now
This product is by LeCig and is an exciting flavor. The flavor is so good that one feels like they are in Havana. It is a warm Cuban flavor with a D1 style screw. It has adapters for D2/E9 and 510 batteries. It looks great, fits well with most devices, is convenient to use, has strong heat-resistant coils and works well with all devices.
Final Thoughts
Using prefilled cartridges is no doubt time saving and leak proof, but it works differently for different people. A chain vaper may find it difficult as a lot of juice is used. This makes it a more portable, user-friendly product that is hassle-free. It depends on various factors like packaging and sealing to make it completely leak proof. Using a prefilled cartomizer will no doubt amplify your vaping experience by making it leak free and more potent.
Get more stuff like this
Subscribe and get Access to receive Freebies
Thank you for subscribing.
Something went wrong.