The Top 5 Nicotine-Free E-liquids of 2018 – Best Buy's and Must Try's
Anyone initially into vaping is riddled with myths, doubts and a general lack of knowledge about Vaping. Some believe, nicotine to be the most important component of vaping. That is far from true. The fact that many quit smoking and choose vapes to escape from nicotine and tobacco is forgotten. An ex-smoker ideally wants to reach the non-nicotine vape levels. On that note, we shall know more about nicotine free vaping.
What is Nicotine-Free Vaping?
In this form of vaping, all nicotine is removed from e-juices to create nicotine-free liquids. Nicotine, as we know, is an addictive element of vaping. When removed from e-liquids, one is left with deep flavors and tastes only. Usually social vapers, competitive vapers and those looking to quit vaping use nicotine-free.
What are the advantages of Nicotine-Free Vapes?
Control over self as to how much nicotine one is taking. This will gradually reduce the content of nicotine
Makes it easier to quit as there is no addictive element like nicotine
Larger clouds and a good vapor density
More healthy and safe in the long term
The 5 best Nicotine-free E-liquids are-
Blu E-Liquid Caramel Café Flavor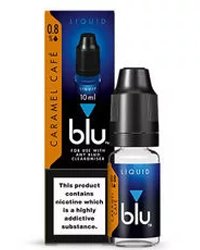 Buy Now
This is a sweet warm taste that is indulgent at its best. It has a buttery caramel effect and is layered with the scent of coffee and fresh espresso. This nicotine-free liquid will tickle your sweet tooth and its creamy, smooth flavor which is crafted like a buttery caramel is unique to say the least. It is made from important, exotic and local ingredients. One can choose 0 mg flavor to get the product.
Price: $3.99
V2 Platinum Chocolate E-Liquid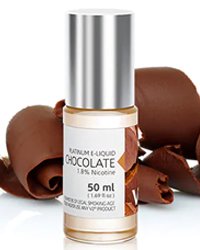 Buy Now
This flavor is a great taste for chocolate lovers. All one needs is chocolate after all, right? You can satisfy your sweet tooth cravings with this creamy, delicious chocolate flavor. It is a perfect mix of dark and milk chocolate and is a fan worthy flavor. With its rich taste and presence of good flavors, it also gives a good throat hit. The vapor production for this one is particularly huge and denser.
Price: $29.95
Vapoursson 5 Pack Fruit Burst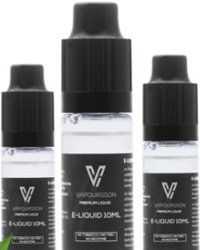 Buy Now
This is a new juicy flavor that will enhance your taste buds like no other. It has grape with a hint of mint and aroma of the same. It also has blue and a fragrant blueberry flavor. The cocktail also has orange punch and a refreshing apple flavor and the aroma of cherry. They are made from fine raw materials and pharmaceutical grade inputs and ingredients. They are nicotine free and though it is only available in a pack of 5, there is value for money and thus the best buy.
Price:
£
8.95
Expedition Optimized VG E-liquid Atlantis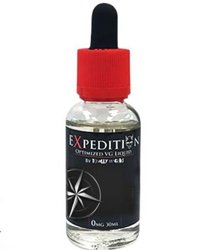 Buy Now
This nicotine-free product is the product of one of the pioneers in the vaping scene that is Totally Wicked. The expedition Atlantis comes with an inspirational quest for the flavor of the ocean. It has a secret ingredient and a combo of cherry, blueberry, and lemon. It is delicious and has hints of watermelon and melts effortlessly in your mouth.
Price: $19.99
Cosmic Fog Chewberry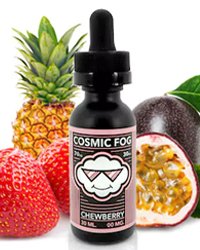 Buy Now
This is a sun-ripened strawberry flavor with tinges of passion fruit. It is an exotic cocktail of flavors and makes for a great summer vape. It has tropical flavors that enliven your mood and make you feel like you're in Hawaii. It is decently sweet, gives a low throat hit and is blended into perfection in a portable great looking bottle.
Price: $17.95
These are the best nicotine-free flavors in e-liquids. Nicotine free vaping has caught up since it is much better than vaping nicotine. This, however, does not guarantee its purity and safety. There are plenty of aspects that one has to consider before buying nicotine free vapes.
Get more stuff like this
Subscribe and get Access to receive Freebies
Thank you for subscribing.
Something went wrong.