Top 5 Coolest Vaping Accessories of 2018
Vaping accessories are fun to choose, aren't they? After all, they are what enhance your vaping experience and take it to the next level! For those who have been vaping a while now, we're sure you've had your fill of mods, e-juices, and kits. Here's more reason on why you should shop for vaping accessories as well!
There are a plethora of options to choose from when it comes to vaping accessories which come in all sizes and shapes and are used in different ways. Here's a list of vaping accessories for you which are best sellers in 2018.
Why should you opt for Vaping Accessories?
Vaping is a deeply personal experience. What one vaper experiences and prefers is never like another one's preferences. Some people love vape juices, while others prefer their own customized box mods or starter kits.
So it's overwhelming and expensive if you do not choose the right vaping accessories. Choosing the right vaping accessories is a future investment for vaping. It also helps you kick the habit of smoking cigarettes which are far more harmful.
Know the Types of Vape Accessories
Do you know what exactly vape accessories mean? No matter what you vape, be it extracts, dry herbs, or e-liquids – all devices need accessories for support. Vape pen accessories could include dry herb pens, cleaningsupplies, chargers, storage kits, loading tools and a lot more.
Vape mod accessories include coils, batteries, glass tubes for tanks, chargers, etc.
Other extra accessories include glass water pipes, water pipes etc.
Top vaping accessories of 2018
Bets Vaping Accessory – Vape Storage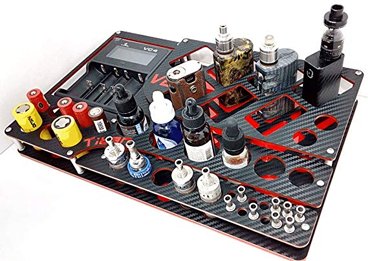 Buy Here
For starters, you might be owning a ton of vape gear, not knowing where to store it. It's time you invested in a decent storage device like the one we recommend and keep your place more organized.
No more stuffing up of mods, tanks, e-juice, and accessories into a draw, just organize it in some awesome kits like this one we spotted on Amazon.
Vape stand Τitan V2 VC4 carbon look
Contains:
Vape stand of 42 holes
Organize your box mods, tube mods, atomizers,eliquid bottles, batteries and drip tips
Slot for battery charger, for batteries, for eliquid bottles of different sizes, for atomizers, for box mods, for drip tips etc.
Vaping Accessory – V2 Express Charger Bundle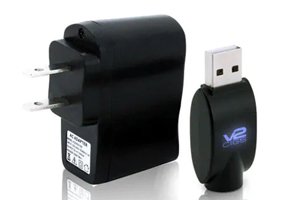 Buy Here
The fastest way to charge your e-cig batteries, V2 Ex Series is an excellent Charger kit which features a V2 battery charger and adapter. Just add V2 battery into the USB charger and insert into a USB port or for wall adapter. The V2 icon turns from red to blue when fully charged this device is great for charging and a must have.
Features
Built-in chip which prevents overcharging
Batteries are charged under two hours
The Honey Stick Fill-It-Yourself Kit – For concentrate Vapers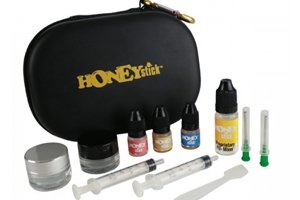 Buy Here
This is for concentrate vapers and DIY wax. It's very common to find e-juice kits but what makes the honey Stick Fill-It-Yourself Kit unusual is that it allows waxes and concentrates to become oils. All the accessories of the kit come with a carrying case and a felt-lined interior which zips up. The kit also comes with the added bonanza of three2ml flavor shots which include vanilla, blueberry, and strawberry.
The kit consists of the following:
A 10ml bottle of a proprietary PG (propylene glycol) mixer to blend with waxes and concentrates. You get oily e-juices with various ratios – 70/30, 60/40, 50/50.
A mixing spatula
Glass containers
Blunt-nosed syringes
Carrying case
Best Vape Accessories – A Decent Grinder (for herb fans)
This is the best-selling grinder on Amazon and made from aircraft grade aluminum for a perfect fit. All your herbs are kept fresh and the grinder is heavy duty with neodymium magnets. Each piece of the grinder is CNC'ed from a single piece of aluminum and the lid and teeth are exactly one piece.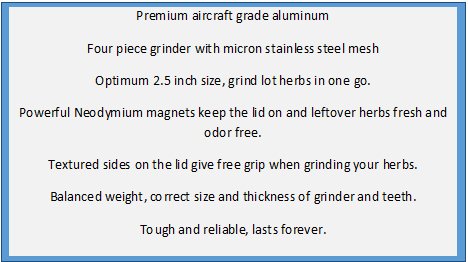 The Juul USB Charger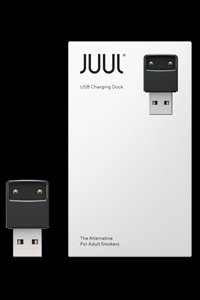 Buy Here
The Juul USB charger can go anyplace, as it is as little and compact as the Juul device itself. The chargers are small in size but it can charge a Juul battery in less than 60 minutes.
All you need to do is to insert the charger into any accessible USB port, put the Juul onto the magnetic pins, and wait for it to charge. Juulers purchase a few chargers to keep with them at home, work, or in a hurry. Getting a few USB chargers is the most ideal approach to guarantee the Juul is ready and prepared to vape.
Features:
Compact and ultra-portable
Inexpensive, so you can own many
Charges a Juul battery in less than an hour
Best Vaping Accessory – Sub-Ohming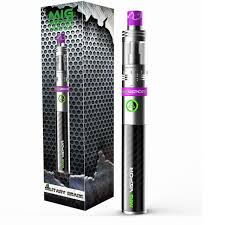 Buy Here
For those into sub-ohm vaping, it's a great experience with huge vapor production, flavorful smoke and warm vapors. For those choosing sub-ohm vaping, you will love the Smok Stick V8 Baby Kit. The kit includes the following:
One SMOK Stick V8 2000 mAh Battery
One TFV8 Baby Tank (3mL capacity)
Two V8 Baby Coil with an M2 Core (0.15 & .25 ohm)
One a USB charging cable
Best Vaping Accessory –HRB Turbo Dry Herb/Weed Vaporizer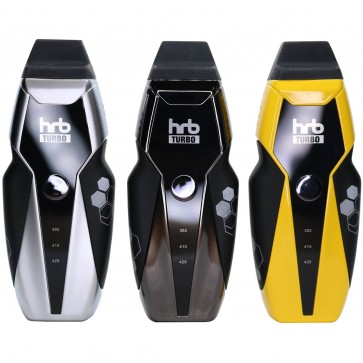 Buy Here
Do you know, weed vaping is different compared to e-cig vaping. So for all those weed vapers out there, looking out for accessories, you can try the Kiln RA Vape tank. This tank uses wax unlike liquid vape tanks. Why wax, because is a super concentrated form of THC and potent. It leaves you pretty stoned! The Kiln RA has an advanced dual post system to make your ceramic coils faster.
This set includes the following:
Powerful and portable 950mAh lithium-ion battery
Mouth Piece, an atomizer, a connector base, a screwdriver, and a packing tool
Hope you liked the above top vape accessories we have presented to you. Let us know if you find any more top accessories which are worth a mention!
Get more stuff like this
Subscribe and get Access to receive Freebies
Thank you for subscribing.
Something went wrong.