Top 5 Amazing E-Liquid Flavors in 2018
After one shift from the highly addictive nicotine to e-cigarettes, the only thing that makes them fall in love is the flavors. As someone said, e-liquid is the soul of an e-cigarette. Once there is no vape juice left, all one has is a simple tool. This vape juice is what makes your vaping device have the edge it has. Selecting the best vape juice will exhilarate your vaping experience, allow you to enjoy a good smoke and save money. One has to remember that the best vape juice will depend on taste preferences and be liking over anything else. Having a good vaping device and a bad flavor that is not your preference will only kill your love for vaping. E-juice being the fun factor will satisfy your cravings. There are umpteen flavors in the market and this article will dispel your doubts about the best e-juice flavors.
Presenting the best e-liquid flavors where the taste, texture, and translation to vapor are nothing but supreme.
Hawaiian POG by Naked 100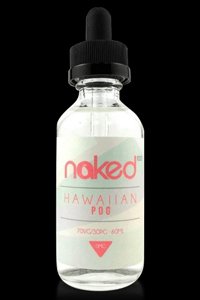 Buy Now
This fruity flavor is a confluence of guava, pineapple, and orange. One can find a tropical paradise in this flavor and is a great sweet flavor. It has a start of a pineapple flavor and works on to succulently provide a guava finish. One will feel like they are inhaling orange tarts and have a pleasing aftertaste. It has a PG: VG ratio of 30:70. It has independent third party results and is free from acetyl propionyl and diacetyl.  It is decently chewy and leaves a pleasing tropical taste. Like you went to Hawaii.
Price: $21.95
Havana by Vista Vapors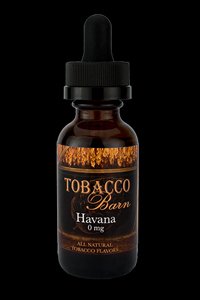 Buy Now
This is for anyone looking to recreate the smoking feel and experience the glory of tobacco. This is a cigarette juice that is authentic and tastes like a tobacco barn. This is a naturally extracted tobacco juice. This may however not be the cheapest since naturally extracted tobacco is expensive. Nonetheless, the purity and potency in this juice will stroke your taste buds like no other. It comes with independent lab results which are published online and this is a completely original flavor.
Price: $14.99
Catch Ya Latte by VaporFi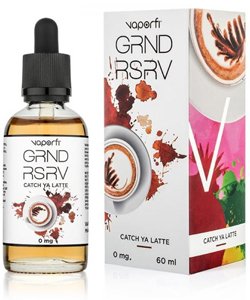 Buy Now
This is the most trusted brand as it is backed by many independent tests and certifications from third-party labs. It is free from toxins, uses the best ingredients and is a high-quality product. It is a high-grade product with the transparent manufacturing process. It is quality at its finesse and is quite premium in its approach. It is very accountable and has a high PG/VG ratio. It is approved by the government and is a quality flavor that smells of great coffee. It has a delicious hazelnut flavor with caramel aftertastes.
Price: $25.99
Blue Koi by Koi CBD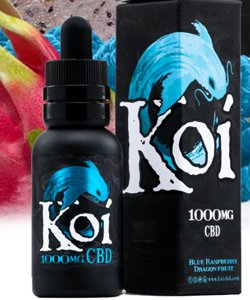 Buy Now
This is a CBD juice which is American made and makes good quality vape juice. They provide proof of all their products and the levels of CBD in them. They have attached proofs of FDA tests to show how the authenticity and levels. CBD, as we know, is a great healer and a class apart when it comes to giving better energy. It is 100% THC free and from the farms of Colorado. It is citrus flavor with a blue raspberry flavor.
Price: $29.99 to $99.99
I love Donuts Too by Mad Hatter juice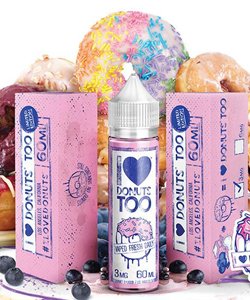 Buy Now
This is like a blueberry donut that has no calories. It is sweet and has a VG/PG of 70/30. It comes with nicotine levels of 0, 3, 6 mg. This is an award-winning flavor which is exceptionally sweet and caramelized minus the fat. It has powdered sugar and natural blueberries taste.
Price: $21.99
E-liquids are amazing and all these deliver on
nicotine strength, vapor production, PG, and VG
. E-juices provide all the must-haves to smoothen and enrich your vaping experience. The best flavors can satisfy with all the three T's-
Taste, Texture, and eventual translation into vapor.
Get more stuff like this
Subscribe and get Access to receive Freebies
Thank you for subscribing.
Something went wrong.